TWO

SCHOOL DISTRICTS.

GEORGETOWN & LIBERTY HILL
Students of every age are set up
for success in Georgetown &

Liberty Hill ISD.
Schools That Share
Our Values
There's something new to discover every day at Santa Rita Ranch, and so many opportunities to learn from the land (Ranch Code No. 1). If you're looking for new homes in Liberty Hill ISD or homes for sale near Georgetown ISD, you can find both here! Because we know that schools are a top priority for families looking to move, we have new home for sale in both school districts: Georgetown ISD and Liberty Hill ISD. Best of all, they're all part of the same, one-of-a-kind Santa Rita Ranch community.
We're proud to be home to four onsite schools, Kids R Kids Daycare, Santa Rita Elementary and Santa Rita Middle School, and our onsite private school, Divine Savior Academy. This is a place where our kiddos can still walk to school. And foster a love of nature along the way.
Students in Georgetown ISD receive a first-class education in a small class setting, complete with technology upgrades and extensive offerings. That's why homes for sale near Georgetown ISD are among the most sought-after in the Greater Austin Area. Families living in Santa Rita Ranch Tierra Rosa neighborhood are zoned to the excellent schools in Georgetown Independent School District.
New homes in Liberty Hill ISD are in high demand – and with their dedicated approach to excellence in education, we understand completely. Learners of all ages enjoy some of the most engaging educational experiences around! Families living in Santa Rita Ranch South, Terra Del Sol, and Homestead neighborhoods are zoned to the excellent schools in Liberty Hill Independent School District.
We are inspired to make education as convenient as possible for you and your family with four on-site schools at Santa Rita Ranch! Schools play a large part in where and why families move, so we place education at the top of our list. It's time for your children's success to grow in our community.
Kids 'R' Kids Daycare Centers are recognized for fostering creative development, providing industry-leading safety measures and delivering high-quality instruction, all within a state-of-the-art facility.
Warm and welcoming, Santa Rita Elementary is located onsite in our South Village so children zoned to Liberty Hill ISD can walk or ride their bikes to school. Young students zoned to Georgetown ISD schools attend Wolf Ranch Elementary which received an A rating from Niche. A new Georgetown ISD school planned for our Tierra Rosa Village is slated to open in 2024.
Liberty ISD's Santa Rita Middle School opened in our community in 2021. Located across the street from Homestead Village, the school boasts a full roster of athletic, arts and extracurricular activities. Tippit Middle School in Georgetown ISD is notable for its extremely active PTA that organizes an array of fundraisers throughout the year.
Niche considers Liberty Hill High School in the Liberty Hill ISD one of the top 10 schools for athletes in the Austin area. Twenty-six clubs and organizations appeal to a range of student interests. East View High School in Georgetown ISD offers AP and Honors classes across the curriculum to meet the needs of high-performing students. Students can also earn dual credit from Austin Community College.
Divine Savior Academy is an onsite private school serving preschool, elementary school and middle school students. As part of one the largest private school systems in the United States, the school offers strong academics, supportive teachers and a Christian environment. In 2023, DSA plans to expand the middle school to include 14 classrooms, STEM labs, an interactive art lab, gym, music room, sports programs and more electives.
Education has remained one of the cornerstones of our Ranch from the start. Our developers and builders believe in our children's education, too – which is why they've committed to donate $1,000 for each home sold to an education fund, just for our community.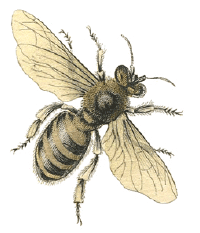 DOWNLOAD OUR EDUCATION BROCHURE!
Interested in learning more about our A+ schools? Download our Education Brochure to see all the details.