Zoned to two public schools & one on-site private school.
Santa Rita Ranch Zoned Elementary Schools​
In our community, we are within the boundary lines of two premier school districts recognized for academic excellence: Georgetown ISD and Liberty Hill ISD, as well as private school options. The Liberty Hill elementary schools in our community are currently zoned to include Wolf Ranch in GISD and Santa Rita Elementary in LHISD. 
Santa Rita Elementary is located across the street from The Green Play Park in the South Village. Additionally, the on-site private school Divine Savior Academy is one of the largest private school systems in the United States and excels in providing college readiness to its students. That's two on-site Liberty Hill elementary school options for your kiddos on The Ranch. 
Santa Rita Elementary School
Our youngest Ranch residents will be able to walk to the on-site Santa Rita Elementary school, located in our community's South village across from The Green Play Park. We're educating for the future one student at a time and building a school for the future one brick at a time.
Divine Savior Academy is our 25,000-square-foot on-site private school campus that serves Pre-Schoolers (ages 3-4), elementary and now middle school students. The 13-acre school features a Design & Creativity Lab, auditorium, playground and is currently building a recreational field. Students are provided an inquiry-based curriculum to develop problem-solving, critical thinking skills and a foundation to set them up for success throughout their education and career.
Wolf Ranch Elementary School
Students living in the Tierra Rosa village are zoned to Wolf Ranch Elementary School, which serves grades Kindergarten through fifth grade. Wolf Ranch Elementary is one of the newest addition to Georgetown ISD that serves roughly 500 students and 50 staff members.
Kids 'R' Kids Learning Academy & Daycare Centers are recognized for fostering creative development, providing industry-leading safety measures and delivering high-quality instruction, all within a state-of-the-art facility.
San Gabriel Elementary School
A new elementary school in Georgetown ISD is now underway in Santa Rita Ranch, with district officials anticipating an opening date of fall 2024. Located on 14.4 acres in Tierra Rosa Village, San Gabriel Elementary School will accommodate 850 students in grades kindergarten through fifth grade. The 124,625-square-foot, $57.6 million facility will pair open areas with flexible learning spaces that foster collaboration and creativity. San Gabriel Elementary is the first on-site Georgetown ISD school within Santa Rita Ranch.
Walk, skip, skate to school!
With our on-site Santa Rita Elementary and Santa Rita Middle School, plus our on-site private school, Divine Savior Academy, this is a place where kids still walk to their Liberty Hill elementary school. And discover natural beauty along the way (Ranch Code No. 5).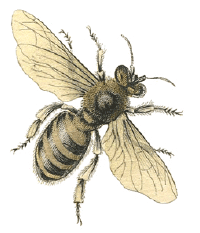 DOWNLOAD OUR EDUCATION BROCHURE!
Interested in learning more about our A+ schools? Download our Education Brochure to see all the details.