start

your

santa rita

ranch
We're here to help you navigate the home buying journey, see our guide below.
Wonderful people of all ages and life stages come home to our fun-filled community. And as we've grown to become a multi-awarded Best Amenities community and the #1 Selling Community in the Greater Austin Area, the demand for homes for sale in liberty hill tx has grown, too. But we still have just the right one for you – even if it takes a little longer to find it!
Now, Let's Show You How To Get Connected to
homes for sale in liberty hill tx
Step 1
Decisions, decisions.
The builders we've invited into the Santa Rita Ranch family are known for their exceptional craftsmanship and service. Choose your preferred builder based on budget and new home requirements then contact each builder to get on their interest list for a new build or move-in ready home. If you're not sure who to contact, get in touch with our Community Specialists, and we'll be happy to help. While you're waiting... Or even come on by for a community tour, you can schedule a tour here.
1
Step 2
Wrangle everything you need.
Before you can move, there's a lot to corral! Get ready for the pre-approval process by having your tax return statements, bank statements, credit score and debt-to-income information organized. Beyond a mortgage pre-approval, you'll want to do your research about your earnest deposit, finding the right real estate agent, anticipated closing costs and transition arrangements, so there are no surprises when the time comes.
2
Step 3
Keep an eye out.
We update information about home and lot availability often, and details are always changing, so the best way to make your move is to stay in touch. Sign up for our newsletter, browse any liberty hill homes for sale and new home lots as they become available, and be prepared to act quickly when you see one you love.
3
Learning at
Santa Rita Ranch
When Santa Rita Ranch reaches completion, we'll be the biggest master-planned community in the Greater Austin Area. That means we have a lot of room to roam – so much, in fact, that we span two A+ school districts! Whether you're considering new homes in Liberty Hill ISD or our homes for sale near Georgetown ISD, you'll be in one of top-performing districts statewide.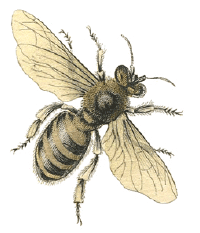 DISCOVER HOMES FOR SALE IN LIBERTY HILL TX
Share some of your new home preferences with us below and our community amenity tour guide will be in touch with you shortly to help personalize your home search on The Ranch. We will also send liberty hill homes for sale and floor plan offerings, our latest community news and events, model home openings and previews and helpful insights into the home-buying process.