Relocating to Liberty Hill, TX?​
Liberty Hill, TX and Georgetown, TX are continually being regarded one of the best areas to live in and raise a family northwest of Austin. The entire Central Texas area has a booming housing market, low unemployment and a strong, diverse job market in Austin. Explore Georgetown and Liberty Hill areas surrounding Santa Rita Ranch and see why so many people are relocating to Liberty Hill below.
Only 15 minutes away is the historic city of Georgetown.
 Due to a preservation effort, Georgetown's architecture has been conserved & maintained, and is one of the only spots in Texas where you can to turn back the clocks and see Victorian-era Texas. This picturesque streetscape has attracted numerous festivals, movie stars, businesses, and people from all over the world which make Georgetown the vibrant community of today.
Founded in 1848, Georgetown has seen it all – from the original inhabitants of the Tonkawa Native American tribe to a population of almost 60,000! Georgetown started to blossom in the 1980s when they revitalized downtown in order to highlight their Texas-Victorian streetscape. They now have three Nationally Registered Historic Districts that transport you back in time the minute you hit Main Street. Georgetown's rustic architecture even landed Georgetown on the silver screen. Clear eye, full hearts, can't lose? Yep, Friday Night Lights (TV) was filmed right here along with Varsity Blues! Georgetown's main claim-to-fame, however, is that it's known as the "Red Poppy" Capital of Texas, and has an annual festival in the historic square to celebrate its name! This festival attracts up to 30,000 visitors every April and is an event you do not want to miss!
Video Credit: Texas Highway Magazine
26 miles from Austin
Elevation: 570 feet
Georgetown is leading the way as a renewable city in Texas. Read more here!
Been a site of human habitation since at least 9,000 B.C., and possibly as early as 11,500 B.C.!
Founded on March 13, 1848
Town was named after George Washington Glasscock who donated the land
Constructed their first railroad in 1878 & was connected via railroad to Austin in 1904
The first Texas city to be named as a National Main Street City in 1997
Has 2.1 square miles of water
30+ hike and bike trails
Over 225 days of sunshine each year
Home of Southwestern University, the oldest university in Texas – founded in 1840
Over 23 movies have been filmed here
Notable neighbors include Nolan Ryan & Mason Crosby (kicker for the Green Bay Packers)
Established as the Red Poppy Capital of Texas in 1990
6% of Georgetown residents have a German ancestor
3 Nationally Registered Historic Districts
The perfect blend of small-town Texas & sophistication.
Nestled in the Shin Oak Ridge is the charming city of Liberty Hill. Liberty Hill is the perfect blend of small-town Texas & sophistication only 11 minutes from your front door. From wineries, craft breweries to hiking trails and an internationally acclaimed sculpture park, Liberty Hill has got all your weekend needs just a short drive away.
The natural beauty of Liberty Hill's surrounding rolling hills will make you immediately feel a part of the Texas lifestyle. With a population of 1600, relocating to Liberty Hill provides a sophisticated small-town living experience only 11 minutes away! With humble beginnings as a small stagecoach town, Liberty Hill now attracts visitors from all over the country. A must-see is the International Sculpture Park that features artists from 6 different countries. The Texas Hill Country is also wine country, so if you're feeling cosmopolitan take a stroll through some the local vineyards – one of our favorites is Thirsty Mule! On your way out, don't forget to stop by and have a glass in their underground tasting room- it's the only one in Texas! Beer drinkers we've got you covered too, Liberty Hill has its own craft brewery- Bull Creek Brewing. And no year is complete without seeing the Annual Christmas Festival which is topped off with a Trail of Lights Street Dance! Above are just some of the reasons moving to Liberty Hill is a great idea!
Video Credit: Video Credit: Experience LHTX
Elevation of 1,024 feet
33 miles from Austin
9 square miles
Hosted the International Sculpture Symposium in 1976. The park now hosts 27 monument pieces from 6 different countries.
Won the first Texas Arts Award for a city with a population less than 100,000 in 1977.
Notable neighbors include Trey Hillman-Bench who was a former coach for the Houston Astros and manager for the Kansas City Royals.
Originally home to Tonkawa, Comanche, Apaches, & the Hueco Indians
Received town name and post office in 1853
Shifted to a train town in the early 1880's
The Stubblefield Building is the oldest standing building downtown & was completed in 1871
72 percent population increase since 1990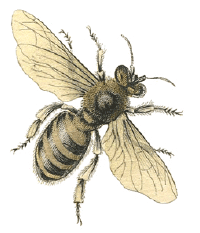 DOWNLOAD AREA CONVENIENCE MAP & GUIDE
Nestled between the quaint cities of Liberty Hill and Georgetown, there are so many things to love about living at Santa Rita Ranch.  See some of the many area highlights and featured in our area guide and convenience maps. Get the guide straight to your inbox by filling out the short form below.