Your happiest life is waiting at
Santa Rita Ranch.
Our new home development in Liberty Hill was designed to delight at every turn. The community amenities, resident events, schools and businesses were all thoughtfully planned to help you get the most out of ranch life. And to top it all off, you'll find the dreamiest homes this side of Texas, too. With everything here already (and so much more to come), there's never been a better time to start living your Santa Rita Ranch adventure.

Surrounded by the natural beauty of Texas Hill Country views and packed with plenty of fun, Santa Rita Ranch is blazing a trail in modern Ranch living. This is a place where the good life is made even better. Where everyday moments are celebrated. And where strong connections to family, friends and nature are cherished.
Our core values are a part of what makes life here so sweet. See what we're all about at Santa Rita Ranch!
A Gathering
of Good Times

What's your idea of a perfect day? You can have it here. Our community amenities deliver countless ways to live active & healthy (Ranch Code No. 5), unwind, connect with nature, get to know your neighbors (Ranch Code No. 3), and create lifelong memories.
A Smart Start At Santa Rita Ranch we understand how important education is to your family. Being zoned to Georgetown ISD and the A-rated Liberty Hill ISD, there's a bright future to be had in our community – and an education fund, just for us.

More than 100 resident events and gatherings every year means there's something fun for all ages and interests to enjoy.
My H-E-B, a Destination for (Just About) Everything
Find a new pair of boots, grab a bistro sandwich, and check off most of your to-do list right nearby The Ranch. Our new home development in Liberty Hill is one of the area's favorite spots for grocery shopping.

Memories, made. Lifelong friendships, formed. Take a look at all the fun we have together.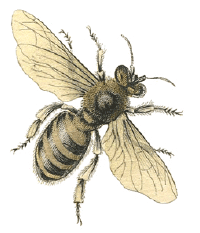 Good things are happening all the time at Santa Rita Ranch! Stay in touch and be one of the first to hear about them.