Great school
years start with A rated
Liberty Hill ISD.
Families living in the Santa Rita Ranch villages of South, Terra Del Sol, and Homestead are zoned to the schools in Liberty Hill Independent School District. The current zoned schools include the on-site schools of Santa Rita Elementary School and Santa Rita Middle School, as well as the nearby Liberty Hill High School. Liberty Hill ISD was recognized as one of only three districts in the Austin area as an A rating. See what that means here and browse our homes for sale in Liberty Hill ISD. 
Santa Rita Elementary School
Our youngest Ranch residents will be able to walk to the on-site Santa Rita Elementary school, located in our community's South village across from The Green Play Park. We're educating for the future one student at a time and building a school for the future one brick at a time.
Located in the community's Homestead village across from the future Homestead Amenity Center, the school opened it's doors to 1,000 new students in 6th – 8th grade the Fall of 2021.
Families at Santa Rita Ranch love that we are zoned to the excellent Liberty Hill High School. Exceptional programming, diverse activities and modern technology make this school an incredible place to learn for students in 9th – 12th grade.
Walk, skip, skate to school!
With our onsite Santa Rita Elementary and Santa Rita Middle School, plus our onsite private school, Divine Savior Academy, this is a place where kids still walk to school. And discover natural beauty along the way with Liberty Hill new homes (Ranch Code No. 5).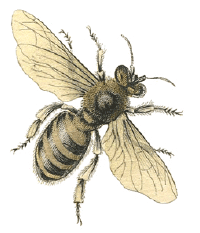 DOWNLOAD OUR EDUCATION BROCHURE!
Interested in learning more about our A+ schools Georgetown & Liberty Hill ISD homes for sale? Download our Education Brochure to see all the details.