Zoned to two public schools & one on-site private school
SANTA RITA RANCH ZONED
Middle SCHOOLS
In our community, we are within the boundary lines of two premier school districts recognized for academic excellence: Georgetown ISD and Liberty Hill ISD. The middle schools in our community are currently zoned to include Santa Rita Middle School in LHISD and Tippit Middle School in GISD.  Browse the facts below for more details on each middle school. 
Santa Rita Middle School is located in front of our Homestead Village off Santa Rita Blvd. With the on-site middle school, our residents have the option to walk their kids to school from Pre-K through 8th grade.
Divine Savior Academy is our 25,000-square-foot on-site private school campus that serves Pre-Schoolers (ages 3-4), elementary and now middle school students. The 13-acre school features a Design & Creativity Lab, auditorium, playground and is currently building a recreational field. Students are provided an inquiry-based curriculum to develop problem-solving, critical thinking skills and a foundation to set them up for success throughout their education and career.
Tippit Middle School is a public middle school for students in grades 6-8 living in Tierra Rosa. In 2016, Tippit Middle School saw over $160 millions dollars in updates to its campus which included new infrastructure, technology upgrades, classroom improvements with a focus on transformational learning, and so much more!
Located in the community's Homestead village across from the future Homestead Amenity Center, the school opened it's doors to 1,000 new students in 6th – 8th grade the Fall of 2021.
Walk, skip, skate to school!
With our on-site Santa Rita Elementary and Santa Rita Middle School, plus our on-site private school, Divine Savior Academy, this is a place where kids still walk to school. And discover natural beauty along the way (Ranch Code No. 5).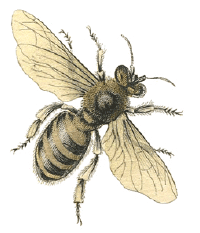 DOWNLOAD OUR EDUCATION BROCHURE!
Interested in learning more about our A+ middle schools in Liberty Hill? Download our Education Brochure to see all the details.