Unleash Your Inner Water Lover
Discover the best community water features in the Austin-area on The Ranch. We've brought the next wave in water features to Santa Rita Ranch with resort-style pools, kids' splash parks and pool, two giant water slides, pool games, tanning shelves, cabanas and lounge areas, and so much more! Whether enjoying time at The Ranch House Pool or The Hub at The Green it's easy to have over-the-top fun. Slide down Big and Lil' dip water slides, catch some rays on the sun deck or tanning shelves, relax in a resort-style cabana, cook some BBQ and grill out, or play fun games with the kids in any of our splash zones or parks. For those seeking joy in communities with pools, you've found it at Santa Rita Ranch.
Resort Style Pool, Water Slides, Splash Parks & More!
Around here, we believe that home can be a magical experience. One where fun branches out in every direction. Where play is a natural part of every day. And where good times are easy to come by. Look no further than our endless fun at joyful mix of water features including communities with pools, our Big & Lil' Dip waterslides, and multiple splash areas. Jump on in! 
The Hub at The Green is a place where residents are invited to gather, connect, and get to know their neighbors. From the family clubhouse to a resort-style pool and BBQ barn – you'll soak, sizzle, and have even more fun along the way every day in our beautiful community.
Jump on in, we have all the water features you need! Our Ranch House junior olympic sized pool features a kids splash area and 18 foot water slides for you to claim your laine or make a splash into fun.

Slip, slide and have a great time! Spend those warm summer days cooling off at our resort-style pool while the kiddos take the plunge on our Big & Lil' Dip waterslides!
Splish, splash and have a blast at the kid's splash area at the Ranch House pool of the splash zone at The Green! Kids can be kids and Mom and Dad can relax in style, all while keeping cool and having fun at Santa Rita Ranch.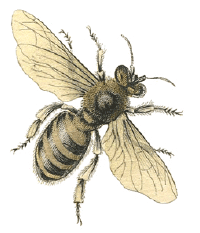 Interested in learning more? Download our community brochure to get a glimpse of what Santa Rita Ranch waiting for you – from hill country views, state-of-the-art amenities, variety of builders and floor plan options. Take the next step in your new home adventure and download now.