Ranch House
Amenity Center
Resort-Style Oasis & Entertainment
Welcome to the Ranch House amenity center! You'll find our first amenity center, packed with plenty of fun, in the Tierra Rosa neighborhood of our new home community. Claim your lane in our leisure and lap pool. Zip down the 18-ft. dual water slides. Let the kids have splish-splash fun in the kids pool or just sit back and relax in the sun-kissed comfort of our serenity lookout deck. It all adds up to a truly happy Hill Country lifestyle – and it's all here at the Ranch House amenity center.
Resort-Style Pool & Waterslides
Vacations are wonderful, but not exactly available every day of the week—until now. Enjoy our top-of-the-line amenity center that offers two 18-foot dual waterslides, lovingly named the Big & Lil' Dip. Make a splash in our resort-style leisure and lap pool or kids splash zone pool. Relax at one of the patio and lounge areas or on the shaded Lookout Deck with Hill Country views.

Here, you get much more than a home—you get a life of fun, liveliness, stimulation and adventure – it's what we like to call having fun along the way. Enjoy HIll Country Views. Dine Al Fresco. Make a Splash. Your staycation awaits.
The Ranch House is a state-of-the-art amenity center for all future resident events planned by our Director of Fun. This beautiful recreational facility features waterslides, an indoor and outdoor entertaining area, a resort-style pool, an event lawn and more. All the ingredients for everyday happiness and endless family fun!
And step inside the Ranch House from anywhere! Experience a slice of the fun life you'll enjoy every day here, no matter where you are. Have a look around, then come see us in person!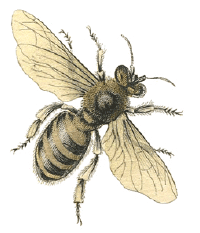 Good things are happening all the time at Santa Rita Ranch! Stay in touch and be one of the first to hear about them.