Ranch Camp
Amenity Center
Embrace the Summer Camp Spirit
NEW HOMESTEAD AMENITY CENTER
Put on your friendship bracelets and gather round the fire. It's the vacation you won't need to pack for. Santa Rita Ranch proudly opens its newest Homestead Amenity Center in 2024. It will feature the kind of breathless excitement you haven't experienced since summer camp, with adventure from sunup to sundown and beyond—swimming, games, places to meet, friends to make, and memories to treasure. It's an experience you'll want to write home about. Fortunately, you're already here.

It wouldn't be summer camp without swimming. And you'll find water, water everywhere at our Liberty Hill Amenity Center. Submerge yourself in one of our three brand-new resort-style pools. For the younger campers, we'll have a kiddie pool and Happy's Splash Park featuring our beloved bovine counselor.
Two Outdoor Pickleball Courts
Whether you're a casual beginner or a serious tournament-level aficionado, our Homestead Amenity Center will feature two outdoor pickleball courts to accommodate singles or doubles. This increasingly popular sport is a great way to make lifelong friends, just like summer camp. (Ranch Code No. 6: Live Active and Healthy).

At our Liberty Hill Amenity Center, we'll make it easy for you to flex your cornhole creds. We supply the bags and boards. All you need to bring are the refreshments for this laid-pack pastime, which has taken Santa Rita Ranch by storm.
Nothing complements a day of swimming in one of our many pools like laying around them afterwards. And our Liberty Hill Amenity Center has plenty of areas, covered and uncovered, so you and your family can relax and recharge.

If you've got a group event, we've got the place. Our Homestead Amenity Center also includes a free-standing cooling shed on campus, suitable for hosting your next poolside gathering or  Memorial Day get-together. (Ranch Code No. 3: Get to Know Your Neighbors).
AT RANCH CAMP, EVERYONE GETS THE TOP BUNK
Whatever recreational activity roasts your marshmallows, Santa Rita Ranch will have you covered. Best of all, you don't need to write your initials on your tee-shirt. Explore, expand your horizons, and have an adventure at Santa Rita Ranch. (Ranch Code No. 10: Get Inspired.)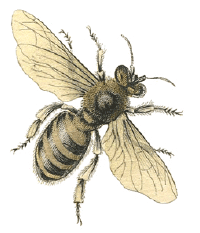 Good things are happening all the time at Santa Rita Ranch! Stay in touch and be one of the first to hear about them.