For those Who Answered the Call
Discover the Memorial Park
Santa Rita Memorial Plaza physically sits at the center of our community and symbolically centers our community. Meant to be the starting place for parades, holiday events and other outdoor activities, Memorial Plaza in Liberty Hill honors all those who have served or do serve in the military, as well as first responders. Each branch of the military — including Space Force — has its own podium complete with a flag and bronze seal. A separate section for first responders recognizes their willingness to put their lives on the line, as well. Approaching the Santa Rita memorial plaza, you'll see carved into stone: "One nation under God, indivisible with liberty and justice for all." Another vantage point shows a quote from President Reagan: "Freedom is one of the deepest and noblest aspirations of the human spirit."


The plaza's circular design makes it easy for parents to take children for a walk through the park, pointing out the flags and emblems, and it's common to see people sitting on benches and relaxing. It's a peaceful respite that offers a time of reflection on those who have answered the call. More than any other structure in the community, the Memorial Plaza in Liberty Hill points to our spirit and showcases how much "community" really does matter.

We wanted to create a space where our residents can take time to thank those that are called to serve to give their lives for this freedom. They are willing to die for it. Thank all of you for taking time to remember those that gave the final sacrifice for your freedom at Memorial Park Plaza in Santa Rita Ranch.
At Santa Rita Ranch, we think we should honor our Veterans and first responders not just on designated holidays, but every day. That's why we dedicated a new memorial honoring those who have served and sacrificed for our country. The Grand Opening celebration for Memorial Plaza was held on Veteran's Day. Every aspect of this special space was thoughtfully designed as a place of remembrance and recognition. Memorial Plaza is laid out as a circle that symbolizes our never-ending gratitude. Pillars represent our support of each branch of the military, first responders, coast guard, and Space Force. Memorial Plaza is open to our residents year-round and will serve as the starting point for community parades and holiday events as a continuing acknowledgment of the brave men and women who fight for our freedoms and keep us safe.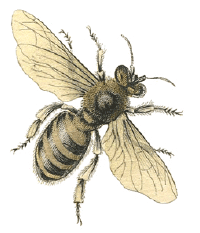 Good things are happening all the time at Santa Rita Ranch! Stay in touch and be one of the first to hear about them.