Be Kind and Respectful – Ranch Code No.8
Here at Santa Rita Ranch, we work hard to create a sense of togetherness and build meaningful relationships – and our impact in the community is no different. Rooted in strong values, thankful hearts and compassion for our neighbors, we set out to help those around us in the ways they need it most with our charity donations. And as our wonderful community grows, our giving efforts will continue to grow alongside us. That's the Santa Rita Ranch way.


Operation Finally Home Video Clips
Education Fund Learn From the Land
The right education today can inspire an amazing tomorrow. That's why Santa Rita Ranch is dedicated to ensuring that the opportunities for our youngest residents are as infinite as their imaginations. For each home sold, our developers and builders donate $1,000 to our Excellence in Education fund – securing more resources, tools and success for our very own A+ school districts, Liberty Hill ISD and Georgetown ISD. Our Excellence in Education Fund has contributed $9 million – and counting! 
Operation Finally Home Partnership
America's military heroes sacrifice so much to defend the freedoms we enjoy every day. And while no gift could truly match what they've given, we've partnered with our friends at Operation Finally Home to show how thankful we are for their service. Together, we've been proud to welcome three families home to a custom-built, mortgage-free home at Santa Rita Ranch. We look forward to welcoming even more heroes home in the future.
HBA Benefit Home Partnership
When there's an opportunity to give back to the greater good, the Home Builders Association (HBA) is there to champion the cause. And that's how their HBA Benefit Home – built mostly through donated goods, services, and member donations – became an annual tradition.
Santa Rita Ranch donated the land for Benefit Home in 2017 and 2021, which featured our amazing builder Scott Felder Homes. After all, when you take pride in your work (Ranch Code No. 4) as we do, you understand that the greatest reward is being able to give charity donations to the community at every opportunity.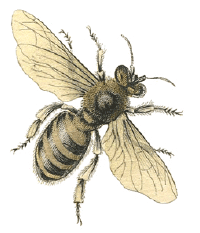 Good things are happening all the time at Santa Rita Ranch! Stay in touch and be one of the first to hear about them.